The Manage Email Update page shows all emails received by the logged in user and allows to update those mails if necessary.  This page shows the name of the project, sender, subject and the time the email was received.  If it is a bulk email, it also shows the number of risks attached with the mail.  The user can only update an email, if the received data of a threat or opportunity is not deleted from the project.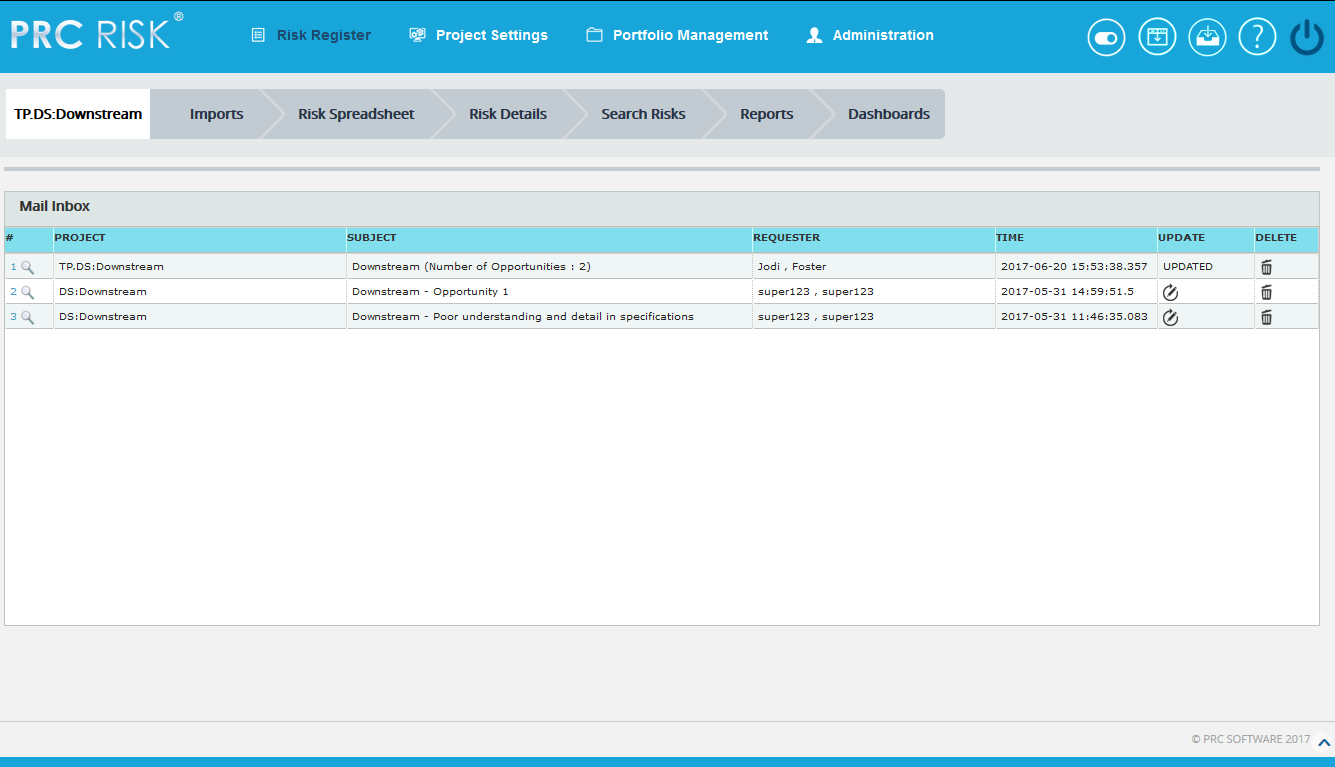 Figure 1
Drill Down:
The drill down icon is shown in the first column of each email received. If the icon is clicked, it navigates to the Email Updation page where the user can update the corresponding risk.
Update:
The emails can be updated by a click on the icon shown in the Update column of the inbox.  An email can only be updated once.  If it is done, the column shows UPDATED.
Delete:
The user can delete an email received by a click on the delete icon at the each row.